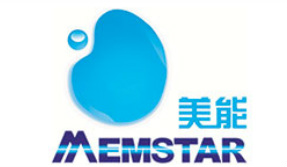 Recap
As our readers would recall, we have made multiple warnings beginning from January 2015 (reports
1
,
2
and
3
) regarding what we see as unsubstantiated optimism over Memstar's proposed US$420 million RTO of Longmen Group Ltd ("Longmen"), a private developer of coal bed methane ("CBM") resources in Shaanxi Province, China. Over the course of the past 5 months, the proposed deal has seen the deadline for Longmen to satisfy its conditions precedent lapsed no less than three times, the last of which fell on 31 March 2015.
In Memstar's last significant update released on 6 March 2015, it announced that it had gotten a conditional approval from SGX for a 6-month extension of time to meet the requirements for a new listing, i.e. from 11 April 2015 to 11 October 2015.
However, on 6 April 2015, the Company suddenly suspended the trading of its stock and has since then remained largely silent over both developments on the proposed RTO and its own listing status.
Our Views and Recommendations
The Company's lack of response so far has been disappointing. Given that the stock has been suspended for more than 2.5 months, we can only surmise that the Company had fallen short of the conditions imposed by SGX for its continued listing.
One can imagine the dismay and anguish that minority shareholders are currently going through over the uncertainty of their investments. We feel strongly that the Company owes it to these shareholders to provide an immediate update of the situation at the very least. Likewise, shareholders should consider taking a proactive approach to seek answers from the Company and its management.
This unfortunate episode should also serve as a warning to investors in other companies with similar profiles: cash companies, which may or may not have announced an RTO deal, with rapidly approaching deadlines for them to meet conditions to continue their listings and trading at levels far above the value of their net tangible assets including cash. Jaya Holdings Ltd and E2-Capital Holdings Ltd are two such companies that come to mind. While the situation with Memstar might not manifest itself with these two counters, investors would do well not to be overly optimistic when pricing in potential upside from RTO deals, especially when completion is far from certain.