Essential tips for stock investors
Very often you will come across courses conducted by individuals purporting to be able to impart you "proven systems" of stock investing in a matter of days and in return for a tidy sum. We do not doubt the effectiveness of such courses in instilling basic concepts although the prices that are being charged on average makes them overvalued at best, pun intended. So what are the alternatives if your wish is to become a better stock investor? We present here some useful tips which we deem essential to a successful investor for consideration:
Learn accounting- read books and take courses if you need to. This is perhaps one of the most under-rated aspects of investing. Accounting rules may be imperfect but there is a reason why even Warren Buffett advises starters to "learn accounting so you can read financial statements". As the language of business, only accounting allows you to understand the true financial health of businesses you are buying into, of which the importance cannot be understated.
Scour through as many companies within the universe of stocks that you are interested in investing. This is a game of numbers in more ways than one. The more companies you screen, the higher likelihood that you will find undervalued gems.
Read everything you can find about each of the shortlisted companies, once you have whittled your list down into a much more manageable size. Go beyond the company financials and read up annual reports, news articles, industry information, competitors, etc. Each piece of information will add to what you know about the particular stocks that you are researching.
Make use of brokerage research reports...the right way. Most of the research reports available to investors are the work of sell-side analysts. These analysts are usually hired by their employers (i.e. the brokerages) to produce reports that drive trading volume and commission income. Setting recommendations and 6 or 12-month target prices on the stocks which they cover helps to generate interest. However, since target prices and consequently recommendations are usually the result of healthy doses of approximation and guesswork, both are notoriously difficult to predict with any practical accuracy. (see this for anecdotal evidence: link) Investors would therefore do well to take these with a pinch of salt. That said, we are not suggesting that you should ignore these research reports. On the contrary, these reports do in fact provide very useful and regular updates on companies and the industries which they operate in and should be used primarily for these purposes.
Take every opportunity to meet and question the management of companies you are interested in. Admittedly, this is not the easiest task as investors usually have only limited access to management, most frequently during annual general meetings (AGMs) held by companies. The key here is to make the effort to do so whenever possible. Sending your queries to the companies via email occasionally generates desired responses too although it does not beat a face to face meeting.
Keep up to date with developments regarding the stocks you own. By this, we do not mean constantly staring at the computer screen and monitoring their stock price movements. Rather, keep abreast of wider industry developments, the company's operating and financial performance, and changes to management and strategy. An investment thesis may change over time due to these factors and when it does, you should adjust your holdings accordingly.
Have a basic understanding of corporate actions that companies undertake. Listed companies undertake a myriad of corporate actions from fund raising activities like rights issues, private placements to acquisition related ones such as takeovers, privatisations, reverse takeovers, etc. Each of these corporate actions may or may not have significant impact on your holdings. However. it is only when you have an understanding of them that you would be able to evaluate if these actions change your investment case for buying the shares in the first place.
Read about and learn from the best investors: Benjamin Graham, Warren Buffett, Charlie Munger, Walter Schloss, Philip Fisher, Ken Fisher, Joel Greenblatt, John Templeton just to list a few. Books and other online resources are readily available and inexpensive. Little else is needed except effort and time. You can check out our list of recommended books here.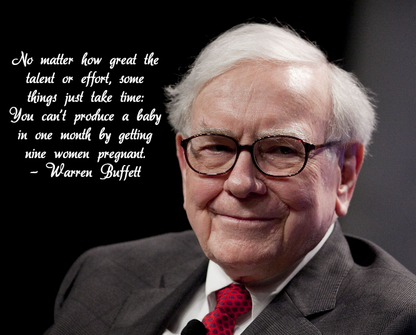 You should realise by now that a tremendous amount of effort will be needed to put the tips listed above into practice. If you find that too much of a hassle, consider adopting a passive stock investing style instead: buy a low cost index ETF such as the SPDR S&P 500 ETF, the FTSE Bursa Malaysia KLCI ETF or the SPDR STI ETF. You can also consider investing in these ETFs using the dollar cost averaging method i.e. buying a fixed cost amount worth of units based on regular schedule say monthly or weekly. Dollar cost averaging works best in a volatile market and helps to minimise the risk of wrong timing your investments. For more on this passive investment strategy, see
here
.
---