Centre Stage

In our Centre Stage series, we shine the spotlight on some lesser known facts of listed companies that we feel investors have possibly overlooked with the aim of giving investors an edge when it comes to making investment decisions. While we do not make outright recommendations on these companies here, they may be later featured on our Latest Recommendations list if and when the opportune time arises.
---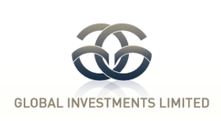 Global Investments Ltd
is a mutual fund company incorporated in Bermuda and listed on the Singapore Exchange. It was formerly known as Babcock and Brown Structured Finance Fund Ltd and managed by Australian-based Babcock and Brown group
. Babcock and Brown subsequently went into liquidation during the credit crunch in the 2009 global financial crisis. Subsequently, in September the same year, ST Asset Management Ltd (STAM), a wholly owned subsidiary of Temasek, took
over as the fund's manager with Mr Boon Swan Foo, ex-CEO of ST Engineering, appointed to GIL's board as chairman.
---
---

Baker Technology Ltd
is a low profile company operating in the Oil and Gas services space and listed on the Singapore Exchange. It is conservatively managed by one of Singapore's oil rig pioneers who has been actively involved in the rig-building business from as far back as the 1980s. Its current core businesses include the design and fabrication of offshore jack-up drilling rig components as well as other offshore marine equipment and investment holding.
---
---